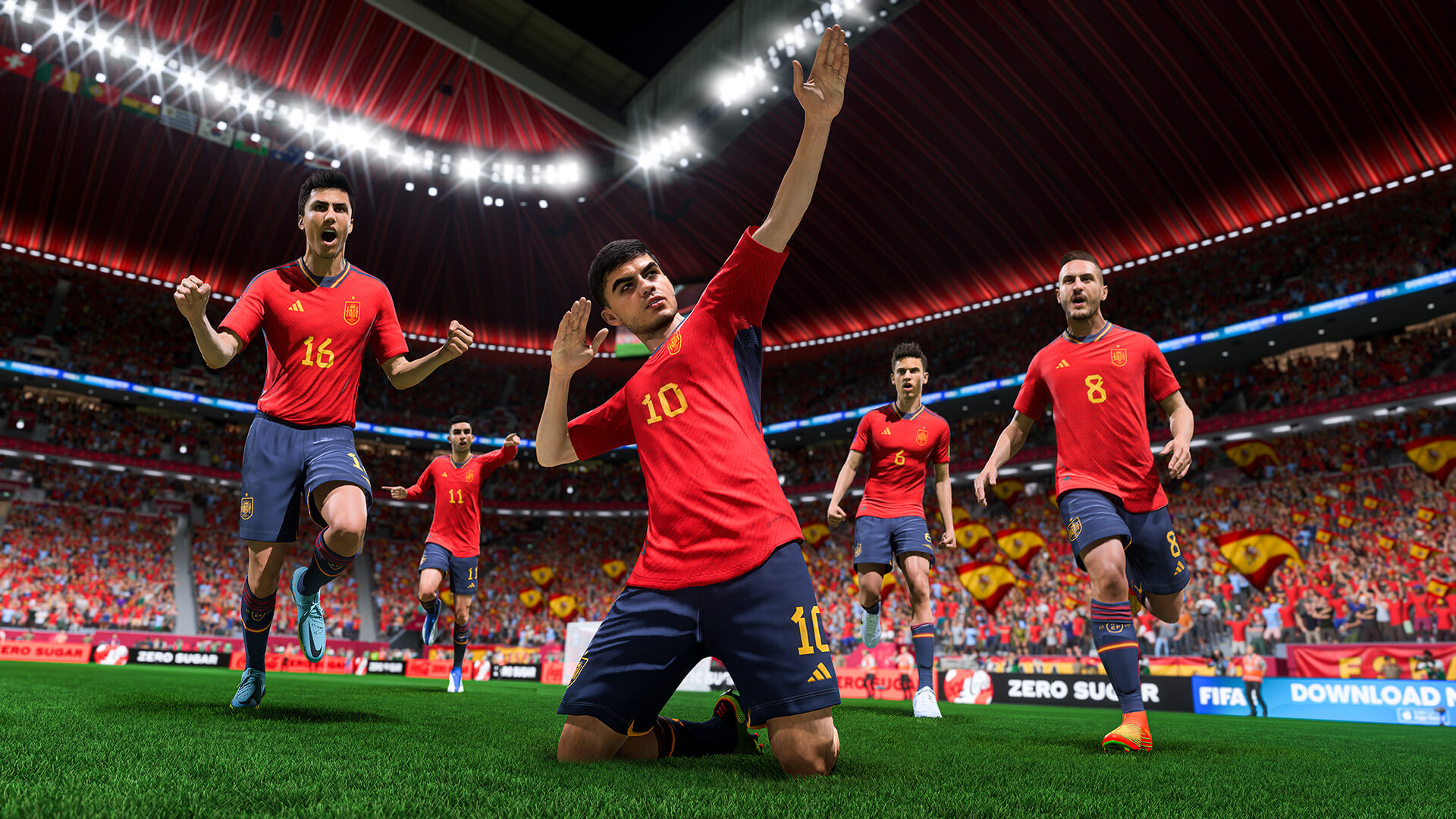 FIFA 23 theme brings a new look to your Chrome, Edge and Brave browser
⚡ 𝘞𝘢𝘭𝘭𝘵𝘢𝘣 𝗿𝗲𝗽𝗹𝗮𝗰𝗲𝘀 𝘆𝗼𝘂𝗿 𝗻𝗲𝘄 𝘁𝗮𝗯 𝗽𝗮𝗴𝗲!
FIFA 23 theme brings a fresh look to your Chrome, Edge and Brave Browser new tab default page.
Interesting facts about FIFA 23
FIFA 23 brings The World's Game to the pitch, with HyperMotion2 Technology, men's and women's FIFA World Cup™ coming during the season, women's.
FIFA 23 is a football simulation video game published by Electronic Arts. It is the 30th installment in the FIFA series that is developed by EA Sports, and the final installment under the FIFA banner, and released worldwide on 30 September 2022 for PC, Nintendo Switch, PlayStation 4, PlayStation 5, Xbox One, Xbox Series X/S and Google Stadia. Players who pre-ordered the Ultimate Edition, however, received three days of early access and were able to play the game from 27 September.
The game is the final under the partnership between EA and FIFA. Future football games by EA without the inclusion of the FIFA name are set to be named under the banner of EA Sports FC.
We really wish you have fun using our beautiful FIFA 2023 theme & please let your friends know so they can also enjoy it! ❤️